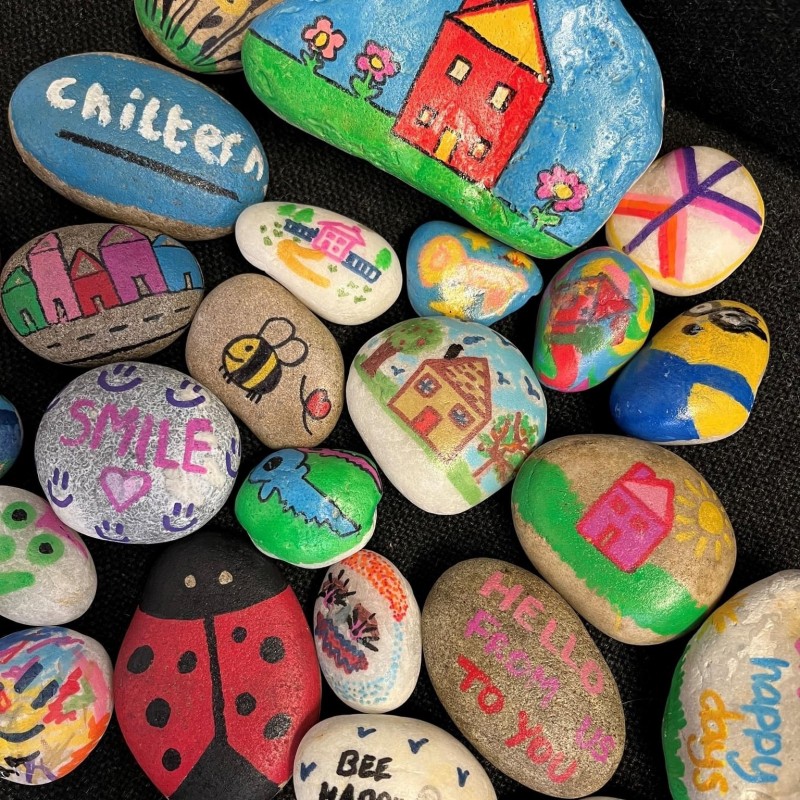 #ChilternsRocks Bringing a little bit of fun to Thetford and Brandon during the children's school holidays! A great way of getting the children out and about in the fresh air this summer.
Keep your eyes peeled for Chilterns Rocks! If you are lucky enough to find one, take a picture of yourself with the rock and post it here (tagging 'Chilterns Ltd' Facebook) or send it to us on Messenger. Remember to hastag #ChilternsRocks. Then, re-hide it somewhere different for someone else to find.
There will be six prizes of £10 Not Just Books Limited (Thetford's local book shop located on Riverside Walk) vouchers randomly selected from the photos submitted.
Happy Hunting! #ChilternsRocks ?????????????????????
#rockhunt #norfolk #suffolk